Career Opportunities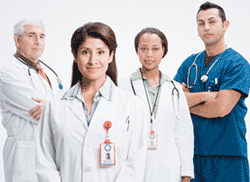 At Vaughan Regional Medical Center, we realize that the care we deliver is only as good as the people who deliver it. Click below to search for existing career opportunities at Vaughan Regional Medical Center. If you find a position that you are interested in, please apply through the online application.
Search Career Opportunities

Provider Opportunities

Just as we are passionate about caring for our patients, we are equally passionate about caring for the individuals who make up the Vaughan Regional Medical Center team. We offer a competitive salary and benefits package including medical, dental, vision and 401K, and more. At the same time, we are committed to being an equal opportunity employer.
Vaughan Regional Medical Center is an equal employment opportunity employer. If you are an individual with a disability and need an accommodation to complete the application process, please contact the Human Resources Department at (334) 418-4131 or April.Thomas@LPNT.net. The hours of operation are Monday – Friday from 7:30 AM – 5:00 PM.
Combined, these qualities all help to make VRMC a great career choice.