Hospital Overview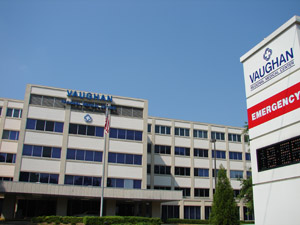 Vaughan Regional Medical Center is a sole community provider hospital located in historic Selma, Alabama. The 175-bed Joint Commission-accredited facility employs more than 600 people.

The city of Selma has a population of approximately 25,000 with a secondary service area of 90,000. The medical staff consists of more than 75 physicians serving 22 medical specialties.

The hospital's campus is located in Dallas County, which is nestled along the banks of the Alabama River. The community is well-known for its beautiful landscape and recreational opportunities. Residents are able to enjoy the comfort and conveniences of a small community, yet Selma is only 50 miles west of Montgomery and approximately 80 miles south of Birmingham, both major metropolitan areas.

At Vaughan Regional Medical Center, our expert, caring professionals strive daily to ensure that we not just meet but exceed expectations in providing quality health care to our patients.

More importantly, the Vaughan family prides itself on providing excellent care and customer services to the patients, family members and visitors on our campus.
Our Mission
To provide quality health care in a timely and caring manner and promote the benefits of a healthy lifestyle.
Our Vision
Vaughan Regional Medical Center will be recognized as the focal point for health care delivery in West Central Alabama.
"High Five" Guiding Principles:
Delivering high quality patient care
Supporting physicians
Creating excellent workplaces for our employees
Strengthening the hospital's role in the community
Ensuring fiscal responsibility